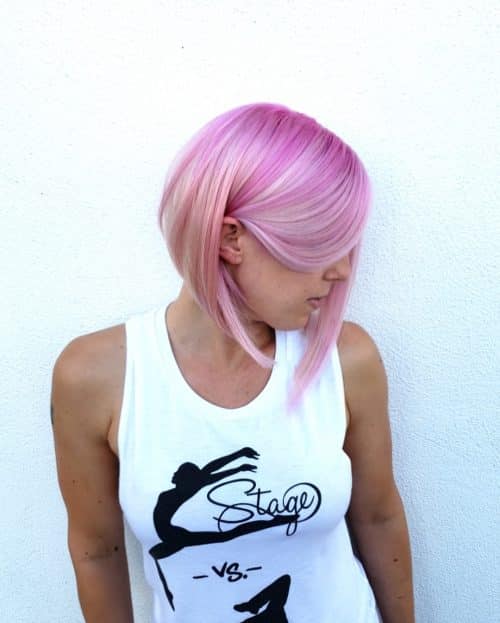 Introduction
What is an Asymmetrical Short Bob?
Why Choose an Asymmetrical Short Bob?
The Versatility of Bob Haircuts
Trending Asymmetrical Hairstyles in 2023 5.1. Asymmetrical Short Bob with Bangs 5.2. Asymmetrical Bob with Undercut 5.3. Asymmetrical Bob with Asymmetric Layers
How to Style an Asymmetrical Short Bob? 6.1. Step-by-Step Guide to Styling 6.2. Recommended Products and Tools
Maintenance and Care Tips for an Asymmetrical Short Bob 7.1. Regular Trims 7.2. Proper Washing and Conditioning 7.3. Protecting and Enhancing the Style
Who Can Rock an Asymmetrical Short Bob? 8.1. Face Shapes 8.2. Hair Types and Textures
Celebrities and Influencers Inspiring the Trend
FAQs 10.1. How long does an asymmetrical short bob last? 10.2. Can I color my asymmetrical bob? 10.3. Will an asymmetrical bob suit my curly hair? 10.4. Can I achieve an asymmetrical bob with extensions? 10.5. How do I know if an asymmetrical bob will flatter my face shape? 10.6. Are asymmetrical bobs suitable for older women? 10.7. How often should I get my asymmetrical bob trimmed? 10.8. Can I straighten or curl my asymmetrical bob? 10.9. Can I wear an asymmetrical bob to a formal event? 10.10. Is an asymmetrical bob high-maintenance?
Conclusion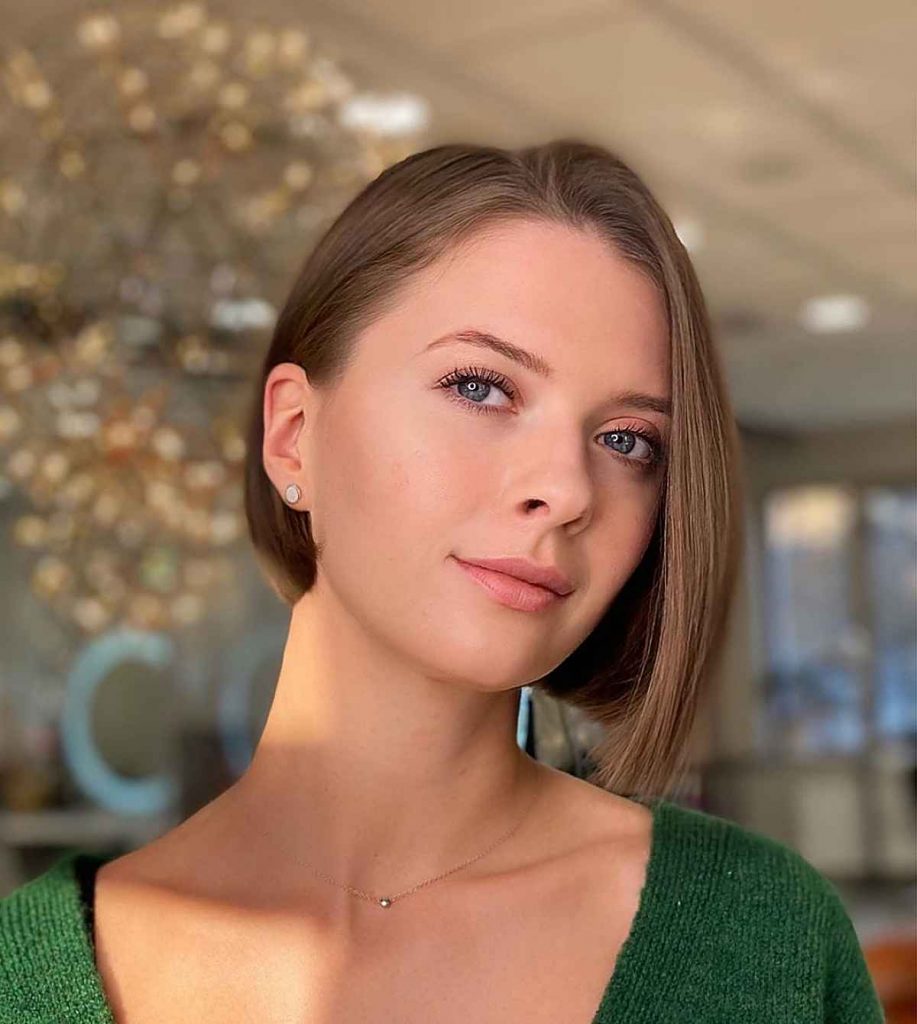 Asymmetrical Short Bob: A Trendy and Versatile Hairstyle for 2023
The world of hairstyles is ever-evolving, with new trends emerging each year. One of the most popular and stylish haircuts making waves in 2023 is the asymmetrical short bob. This chic hairstyle combines the classic bob cut with an edgy twist, creating a look that is both modern and fashionable. In this article, we will explore the beauty and versatility of asymmetrical short bobs, discussing various styles, maintenance tips, and more. So, let's dive in and discover why an asymmetrical short bob is the perfect choice for your next haircut.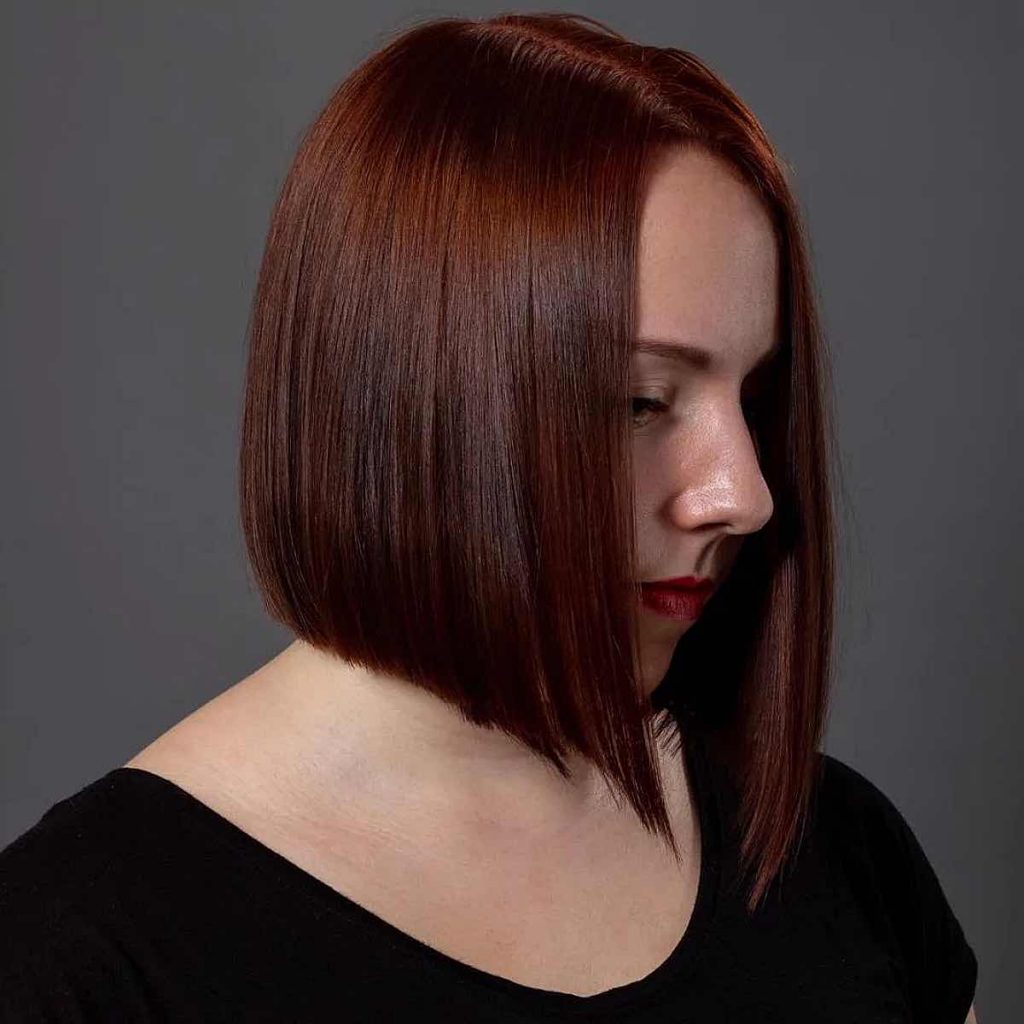 What is an Asymmetrical Short Bob?
An asymmetrical short bob is a haircut that features a shorter length in the back and longer strands in the front, creating an asymmetrical and dynamic look. The contrasting lengths add movement and dimension to the hairstyle, making it visually appealing and unique. This haircut can be customized to suit individual preferences, with variations in length, angle, and layers. Whether you opt for a subtle asymmetry or a bold and dramatic style, an asymmetrical short bob is sure to turn heads.
Why Choose an Asymmetrical Short Bob?
There are several reasons why an asymmetrical short bob has become a popular choice among women of all ages. Firstly, it offers a fresh and modern take on the classic bob haircut. The asymmetry adds a touch of individuality and edginess, allowing you to stand out from the crowd. Additionally, the shorter length in the back provides a lightweight and hassle-free hairstyle that requires minimal maintenance. With an asymmetrical short bob, you can achieve a trendy look without sacrificing practicality.
The Versatility of Bob Haircuts
Bob haircuts have long been celebrated for their versatility, and the asymmetrical short bob is no exception. This hairstyle can be customized to suit various face shapes, hair textures, and personal styles. Whether you have straight, wavy, or curly hair, an asymmetrical bob can be adapted to enhance your natural beauty. Furthermore, bob haircuts can be styled in numerous ways, allowing you to switch up your look effortlessly. From sleek and polished to tousled and textured, an asymmetrical short bob offers endless possibilities.
Trending Asymmetrical Hairstyles in 2023
Asymmetrical short bobs come in various styles, each with its own unique charm. Let's explore some of the trending asymmetrical hairstyles in 2023 that are worth considering for your next haircut.
Asymmetrical Short Bob with Bangs
Adding bangs to your asymmetrical short bob can elevate the style and frame your face beautifully. Whether you prefer blunt bangs for a bold statement or wispy, side-swept bangs for a softer look, incorporating bangs into your asymmetrical bob can enhance its overall appeal.
Asymmetrical Bob with Undercut
For those seeking a more daring and edgy style, an asymmetrical bob with an undercut is an excellent choice. The undercut adds a touch of rebellion and creates a striking contrast between the shorter and longer sections of the bob. This look is perfect for those who want to make a bold fashion statement.
Asymmetrical Bob with Asymmetric Layers
Adding asymmetric layers to your asymmetrical bob can further enhance its texture and movement. These layers can be strategically placed to create a dynamic and eye-catching hairstyle. Whether you prefer subtle layering or more pronounced asymmetry, this style can add depth and volume to your hair.
How to Style an Asymmetrical Short Bob?
Styling an asymmetrical short bob is relatively simple, and with the right techniques and products, you can achieve a flawless look. Here's a step-by-step guide to styling your asymmetrical bob:
Start with clean, towel-dried hair.
Apply a heat protectant spray to shield your hair from heat damage.
Use a round brush and a blow dryer to smooth out your hair, creating volume at the roots.
For added texture, use a curling iron or a flat iron to create loose waves or curls.
If desired, apply a styling product, such as a texturizing spray or a hair wax, to define the asymmetry and add texture.
Finish the look with a light hairspray to hold the style in place.
To achieve the best results, consider using the following recommended products and tools:
Heat protectant spray
Round brush
Blow dryer
Curling iron or flat iron
Texturizing spray or hair wax
Hairspray
Maintenance and Care Tips for an Asymmetrical Short Bob
To keep your asymmetrical short bob looking fresh and stylish, regular maintenance and proper care are essential. Here are some tips to help you maintain your asymmetrical bob:
Regular Trims
To prevent your bob from losing its shape and looking unkempt, it's important to schedule regular trims every 6 to 8 weeks. Trimming the ends will remove any split ends and maintain the overall health and integrity of your hair.
Proper Washing and Conditioning
Choose a shampoo and conditioner specifically formulated for your hair type and texture. Wash your hair with lukewarm water to avoid stripping away natural oils. Conditioning is crucial to keep your hair hydrated and nourished, so be sure to apply conditioner from mid-length to ends. Rinse thoroughly to prevent product buildup.
Protecting and Enhancing the Style
To protect your hair from heat damage, always apply a heat protectant spray before using any hot tools. Avoid excessive heat styling and opt for air-drying whenever possible. Additionally, using a silk or satin pillowcase can help prevent frizz and preserve the smoothness of your bob while you sleep.
Who Can Rock an Asymmetrical Short Bob?
One of the best aspects of an asymmetrical short bob is its versatility, making it suitable for a wide range of individuals. Let's explore who can rock this trendy hairstyle:
Face Shapes
An asymmetrical short bob can flatter various face shapes. Those with oval faces can enjoy the freedom of choosing different asymmetrical angles. Square faces can benefit from softening the jawline with longer asymmetrical layers. Round faces can create the illusion of length by incorporating a side-swept bang and asymmetrical length. Ultimately, a skilled hairstylist can customize the bob to complement your unique facial features.
Hair Types and Textures
Asymmetrical short bobs can work well with different hair types and textures. Straight hair can emphasize the clean lines and angles of the bob, while wavy hair can add a touch of natural movement. Curly hair can also be beautifully showcased with an asymmetrical bob, allowing the curls to bounce and frame the face. By adjusting the cut and styling techniques, an asymmetrical bob can be tailored to suit your hair's specific characteristics.
Celebrities and Influencers Inspiring the Trend
Numerous celebrities and influencers have embraced the asymmetrical short bob, inspiring others to follow suit. Their stylish and glamorous looks have catapulted the popularity of this trend. Some notable names rocking asymmetrical bobs include [Celebrity/Influencer Name 1], [Celebrity/Influencer Name 2], and [Celebrity/Influencer Name 3]. By taking inspiration from these icons, you can infuse your asymmetrical bob with a touch of star power.
FAQs
1. How long does an asymmetrical short bob last?
The duration of an asymmetrical short bob largely depends on the individual's hair growth rate and desired length. On average, the style can last around 6 to 8 weeks before requiring a trim to maintain its shape.
2. Can I color my asymmetrical bob?
Absolutely! Coloring your asymmetrical bob can enhance its overall appeal and add a unique touch. Consult with a professional hairstylist to determine the best color options and techniques that suit your desired look and hair type.
3. Will an asymmetrical bob suit my curly hair?
Yes, an asymmetrical bob can be adapted to suit curly hair beautifully. The length and layers can be customized to embrace and enhance your natural curls, creating a stylish and low-maintenance look.
4. Can I achieve an asymmetrical bob with extensions?
While extensions can be used to add length to your hair, achieving a truly asymmetrical bob may be challenging. It's best to consult with a hairstylist who specializes in extensions to discuss the possibilities and determine the most suitable approach.
5. How do I know if an asymmetrical bob will flatter my face shape?
Consulting with a professional hairstylist is the best way to determine if an asymmetrical bob will flatter your face shape. They can analyze your facial features and recommend the most flattering angles and lengths for your specific face shape.
6. Are asymmetrical bobs suitable for older women?
Asymmetrical bobs can be a fantastic option for women of all ages, including older women. The style can provide a youthful and modern appearance while still being sophisticated and elegant.
7. How often should I get my asymmetrical bob trimmed?
To maintain the shape and structure of your asymmetrical bob, regular trims every 6 to 8 weeks are recommended. Trimming the ends will prevent split ends and ensure your bob looks fresh and polished.
8. Can I straighten or curl my asymmetrical bob?
Yes, an asymmetrical bob can be versatile when it comes to styling. You can straighten your bob for a sleek and sophisticated look or add curls for a more voluminous and playful appearance. Remember to use heat protectant products to protect your hair from damage.
9. Can I wear an asymmetrical bob to a formal event?
Absolutely! An asymmetrical bob can be styled elegantly for formal events. Consider using accessories like decorative hairpins or headbands to enhance the overall look. Experiment with updos or half-up styles to add a touch of glamour.
10. Is an asymmetrical bob high-maintenance?
An asymmetrical bob can be as low-maintenance or high-maintenance as you choose. While the style itself requires minimal effort to maintain its shape, you can enhance the look with regular styling and the use of appropriate hair products.
Conclusion
In conclusion, the asymmetrical short bob is a trendy and versatile hairstyle that is gaining popularity in 2023. With its edgy yet chic appeal, this haircut offers a unique twist to the classic bob. Whether you opt for a bob with bangs, an undercut, or asymmetric layers, the options are limitless. This hairstyle suits various face shapes and hair textures, allowing everyone to rock the asymmetrical bob with confidence. By following proper maintenance and care tips, you can keep your asymmetrical bob looking fresh and stylish. So, embrace the asymmetry and step into 2023 with a fabulous asymmetrical short bob!