2020 Braided mohawk hairstyles based on an inverted braid
Braided mohawk hairstyles are very popular both in everyday life and are a vivid decoration of the evening image. If you want something unusual, pay attention to this style.
Mohawk haircut initially assumes that you shave short hair on both sides of the head, leaving in the middle a strip of hair that runs from the center of the forehead to the back of the head. Today, the original version of the Iroquois does not occur so widely, especially among women, because most often a false mohawk is used, using the same idea that does not require cutting hair.
A false mohawk can be created with the help of various techniques, for example weaving, or styling of hair in this style, which looks much more attractive. You just need to make the hair on the sides smooth, and in the center of the head place a beautiful element – a scythe or "flashlights", fluffy bundles.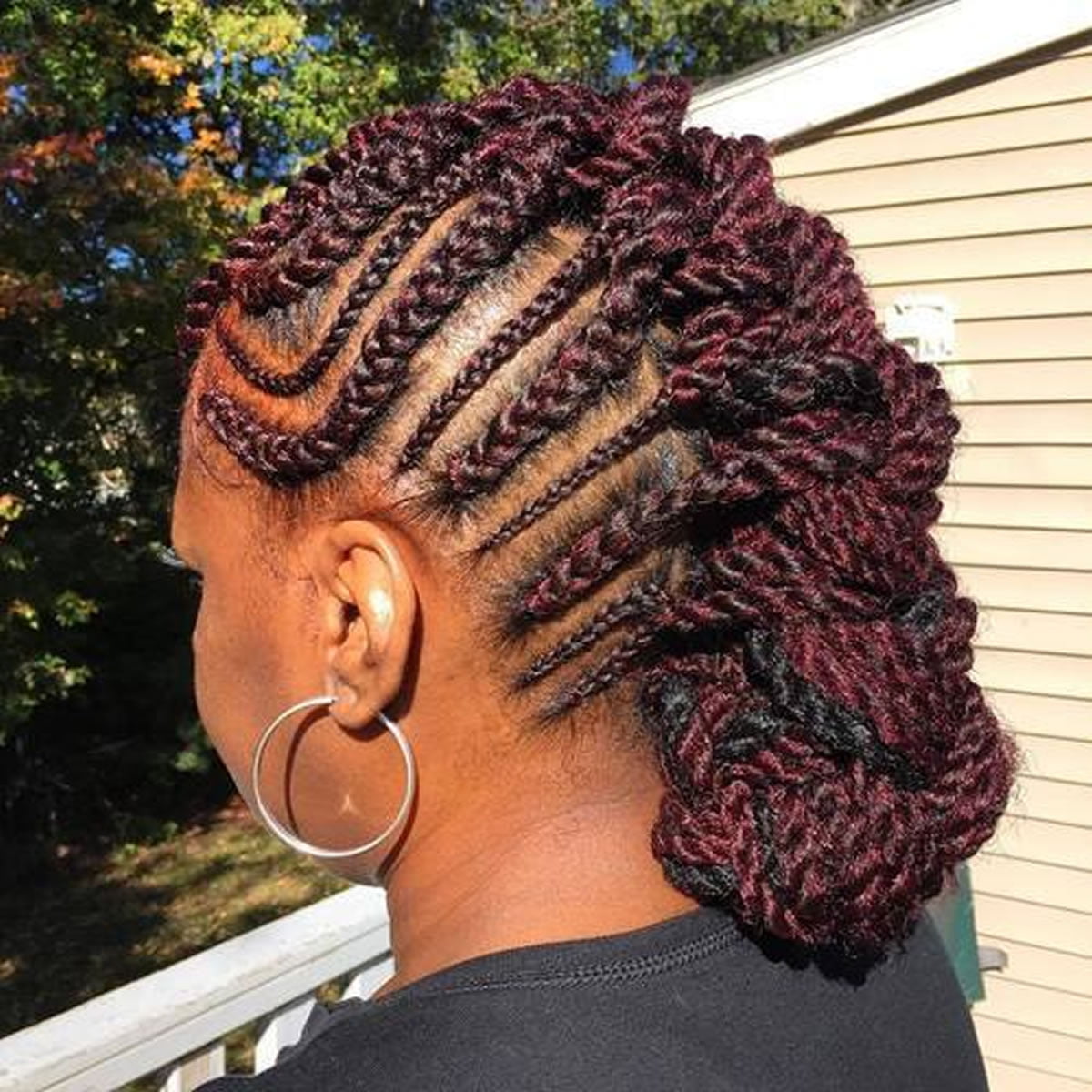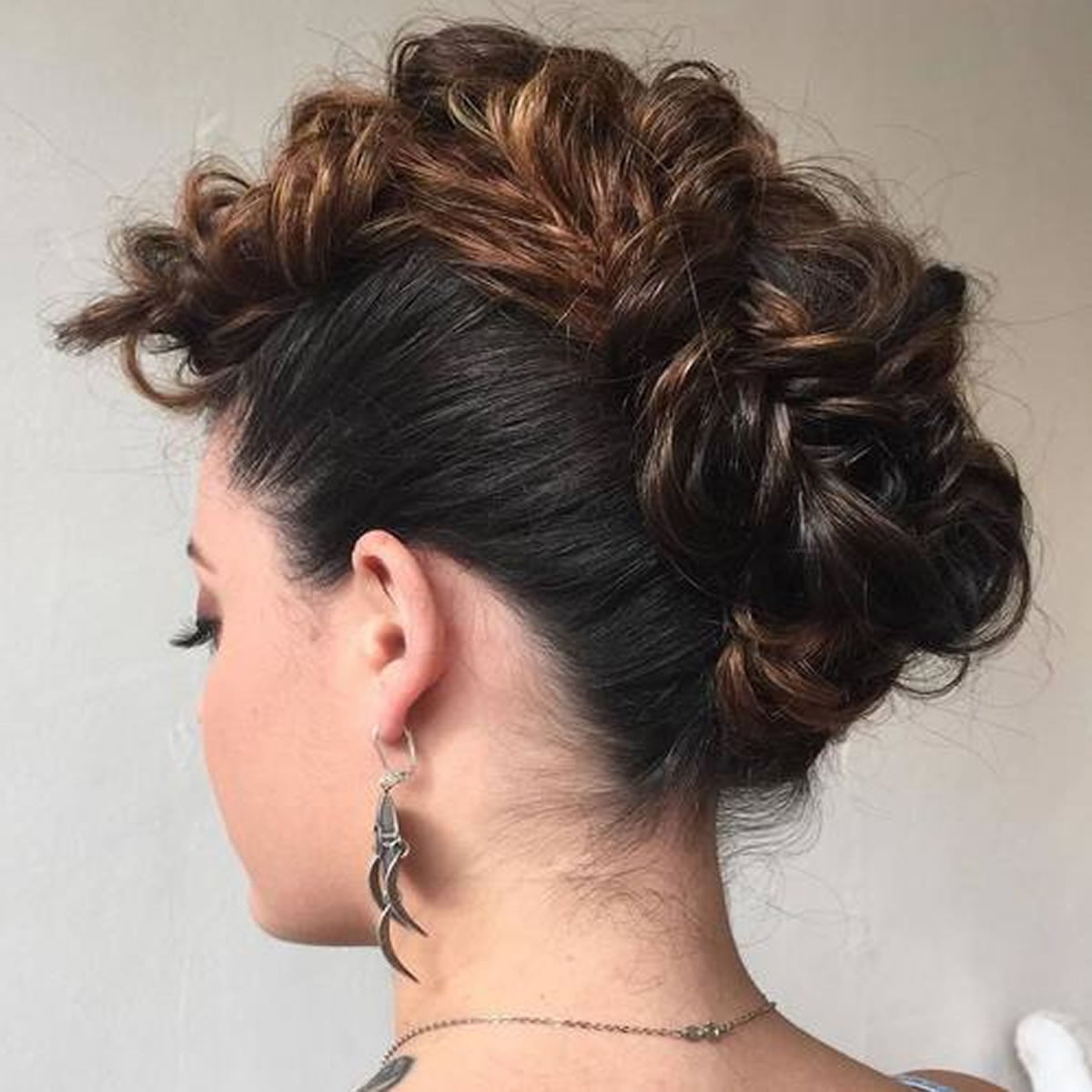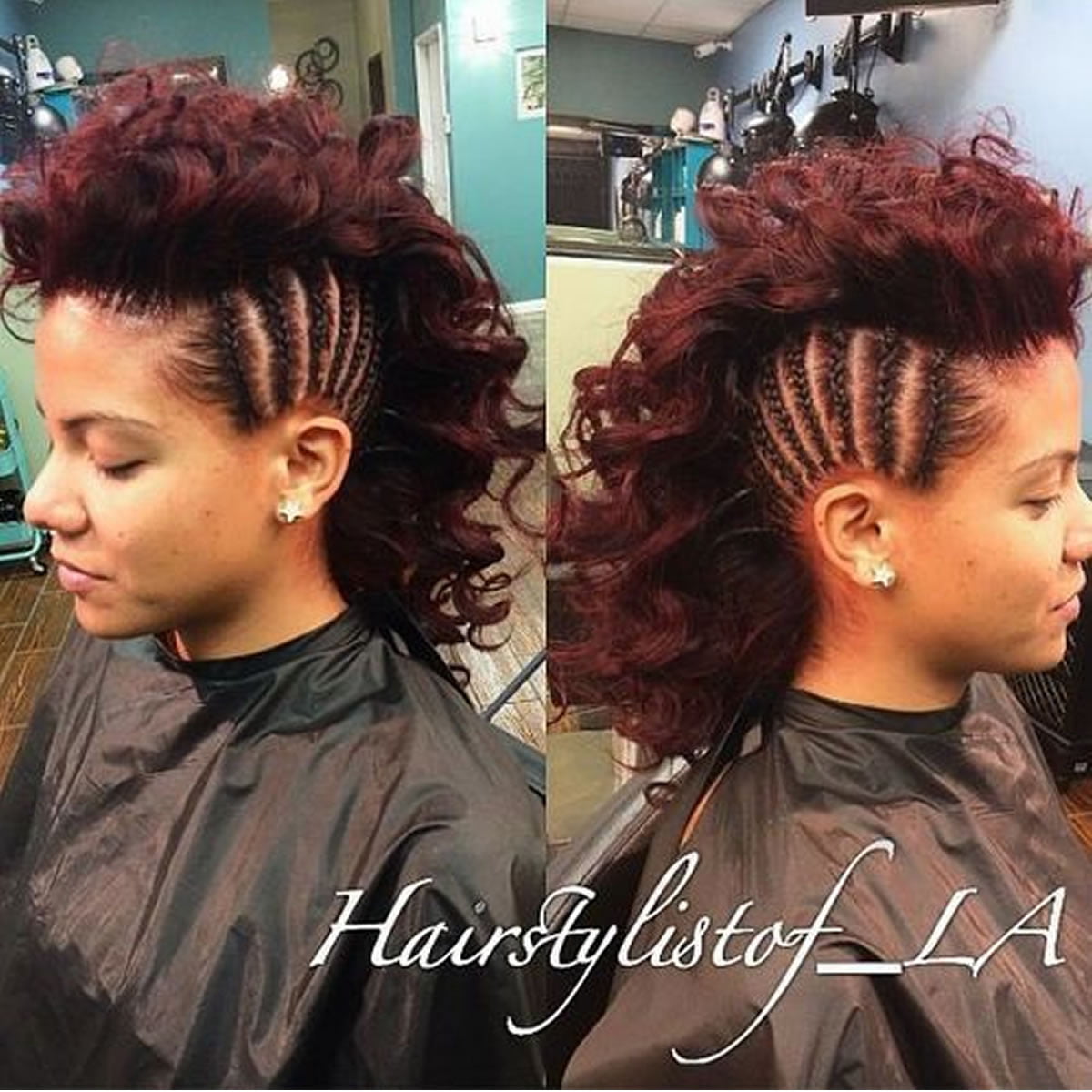 Please go to page 2 for other "Braided Mohawk Hairstyles" photos/Images