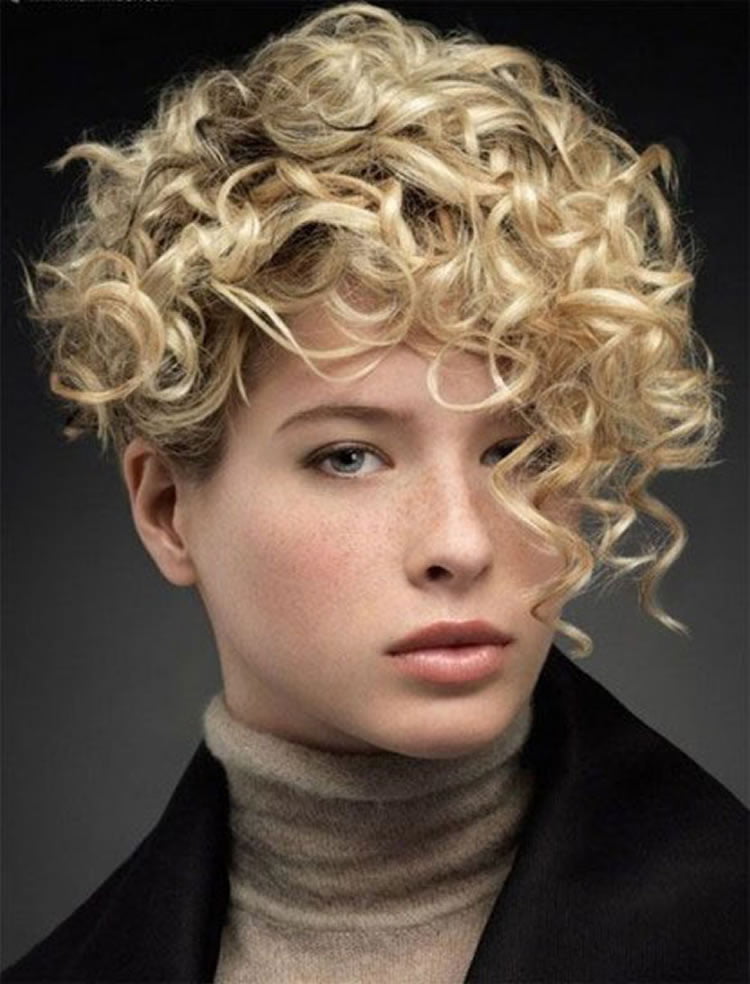 How to care for short curly hair?
1-Recovery and treatment of hair and should be carried out in such a curl.
2-Do not comb your hair brush. So you break the structure of curls, and they quickly become straight.
3-Do not dry the hair dryer. In extreme cases, when installing, use a diffuser.
4-Wash the head allowed a mild shampoo.
5-To restore shine to the hair after curling, use burdock oil. It is heated in a water bath, rub into the scalp and are wrapped her film. This is the most effective folk remedy in the fight for healthy hair.