Hairstyles for girls with ponytails
Every mother certainly did not just hair with tails, usually two tails on top or at the bottom. Let's see what else you can bring up with the usual tails?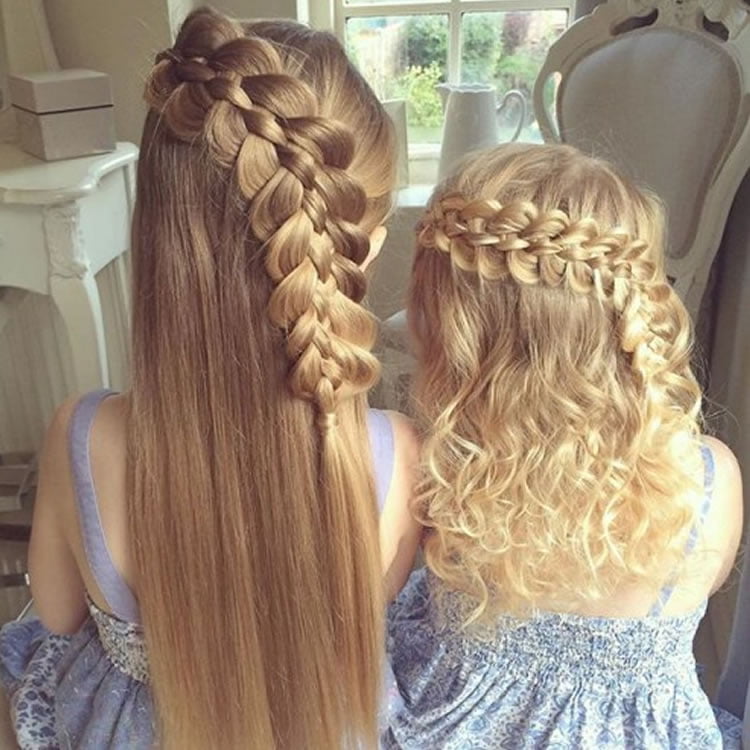 Experimenting with parted
If you want to do the traditional two-tail, then we can make a creative zigzag parting, should bear in mind that this parting is not suitable for very short hair, so they will just fall out of the hair. Another way to diversify everyday hairdo – make the side parting.
Conventional tails will look smart, if you decorate them with the help of accessories. It can be beautiful erasers, satin ribbons and cute bows. In any case adorning tails so you get a beautiful hairstyle that can make a girl a holiday.