Simple children's hairstyles, photos etc.
In fact hairstyles for girls, there are many and varying lengths of hair, so do not be discouraged if your daughter is a short or thin hairs, even with such hair can "build" a beautiful hairdo.
Hairstyles for Girls Short Hair
It would seem, what hairstyle you can think of a girl short hair? In this case, the aid will come gum, barrettes, headbands and other decorations. After all, if the length of the hair can not create a beautiful hairstyle, then you can decorate it, that is.
Short hairstyles for girls with elastic bands are always relevant, because they are suitable even for the shortest hair. These hairstyles are essential for a kindergarten or a circle, they make it possible to remove the hair from the face, and the hair does not interfere with the child to be creative.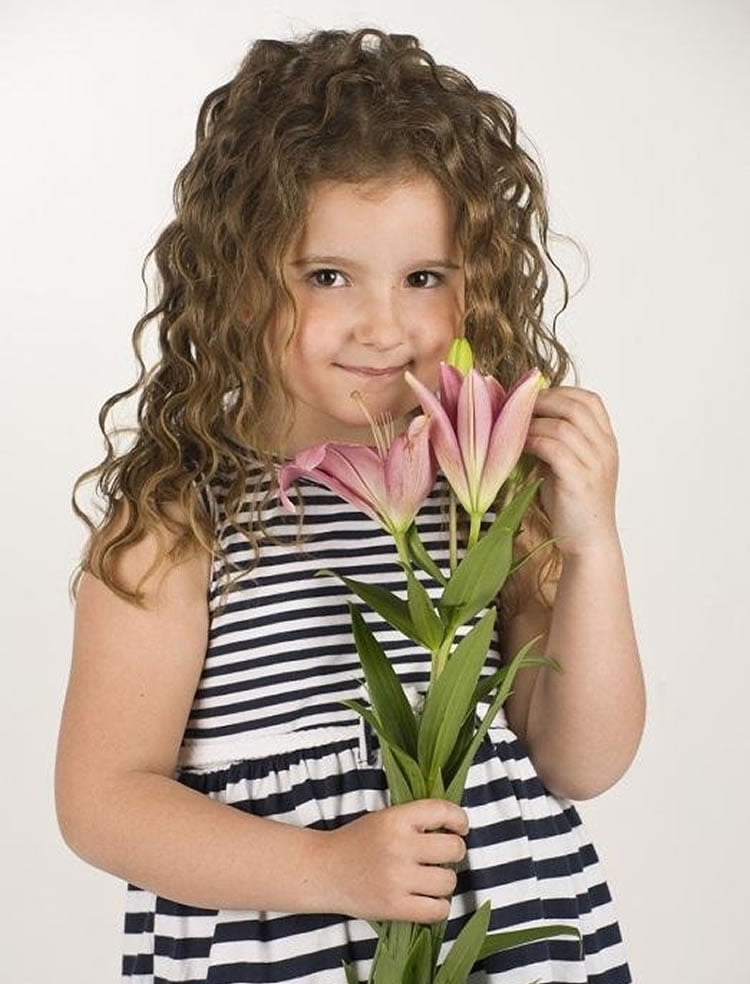 Also for short hair can use a variety of accessories such as headbands with flowers, they will open the face and beautify the image. Such dressings can be made on its own, this would require a soft knitted fabric, or artificial flowers or fabric flowers.
Do not forget about the various pins, using them you can stab a bang, and it will not get into the eyes