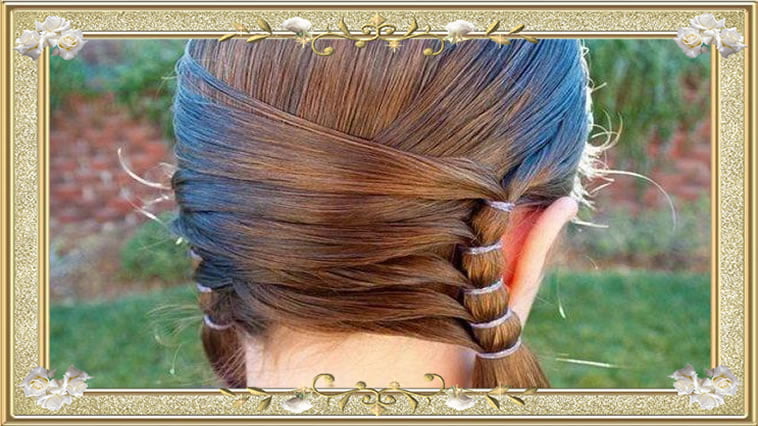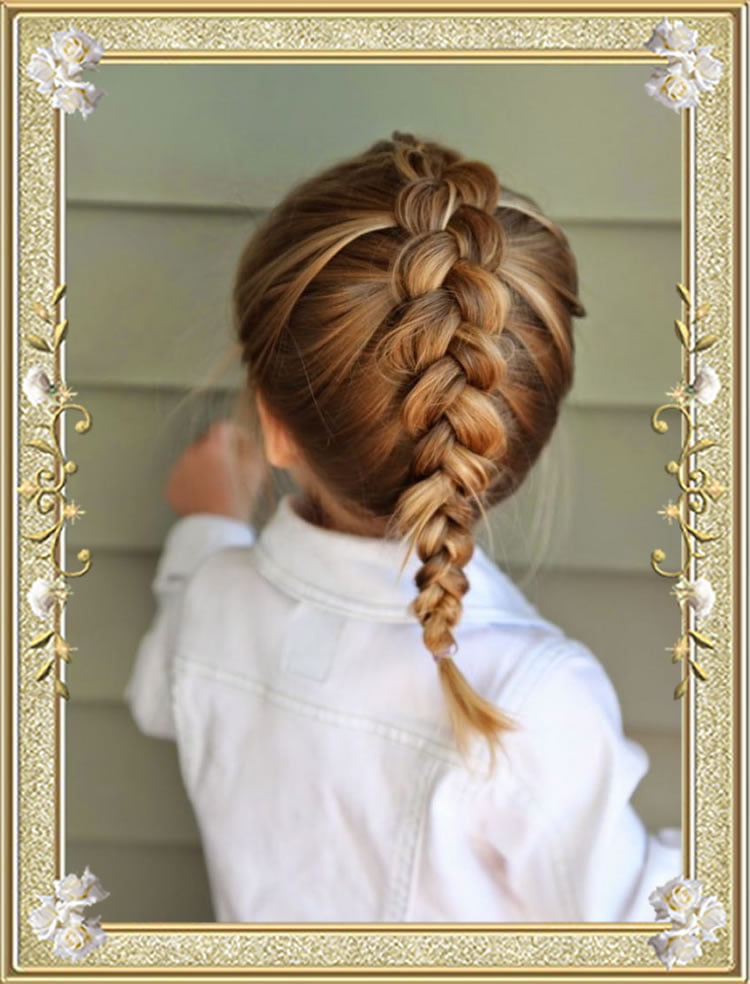 Volumetric beam can be made using a foam donut. High hair in a ballerina style you create for 5 minutes, and your child will feel great among the other children.
More fun way happens if ballerina beam "clone". Divide the hair into two halves with a parting in the middle and make two separate "donut" with two fillings, or simply double-bundle of braids. This hairstyle is especially useful during a gym class, because it does not fall apart and will last all day.
Twisting of the side strands will take you some time, but you can do the same thing by removing the tail. Image, popular in the 90s, created with little or no effort for a few minutes and allow girls to wear different models of hairstyles. Just do the normal low ponytail, leaving it slightly loose. Once it is ready, turn the hair through the hole just above the gum. Tail unfold inside and hairstyle to school will be ready. But, if the mother has time to twist the strands side, the girl will receive an instant success in the schoolyard.
Hairstyle with braided in the top of the head, framing the face, it takes a little longer than the rest of the options mentioned above. You can shorten the time in half, if you make a fake of this style. Arrange the side braid, following the hairline on the back of the head and wrap the braid around the head. "Crown" fix invisible.