Bandana Hairstyles for Summer 2020-2021
Bandana hairstyles look beautiful not only on the girls who prefer an informal style, but also to the lover of the classics. And what is remarkable – this scarf can be tied in many different ways, and every day a new look!
Before embarking on tying bandannas, choose a shade that best set off the color of your hair and to highlight all the beauty of your face.
What about this headdress cloth, then there are no rules and restrictions – it can be anything. Just keep in mind that silk scarf is very easy to slide off the hair, so it is best initially to twist a tourniquet, and then tie on its head.
But with kerchiefs of the slip material stretch of imagination can be the most improbable. They can tie completely by any means, experimenting and trying how to be better every day, changing images and impressing their diversity.
We would like to give you some examples, tips on how to do her hair with a bandana: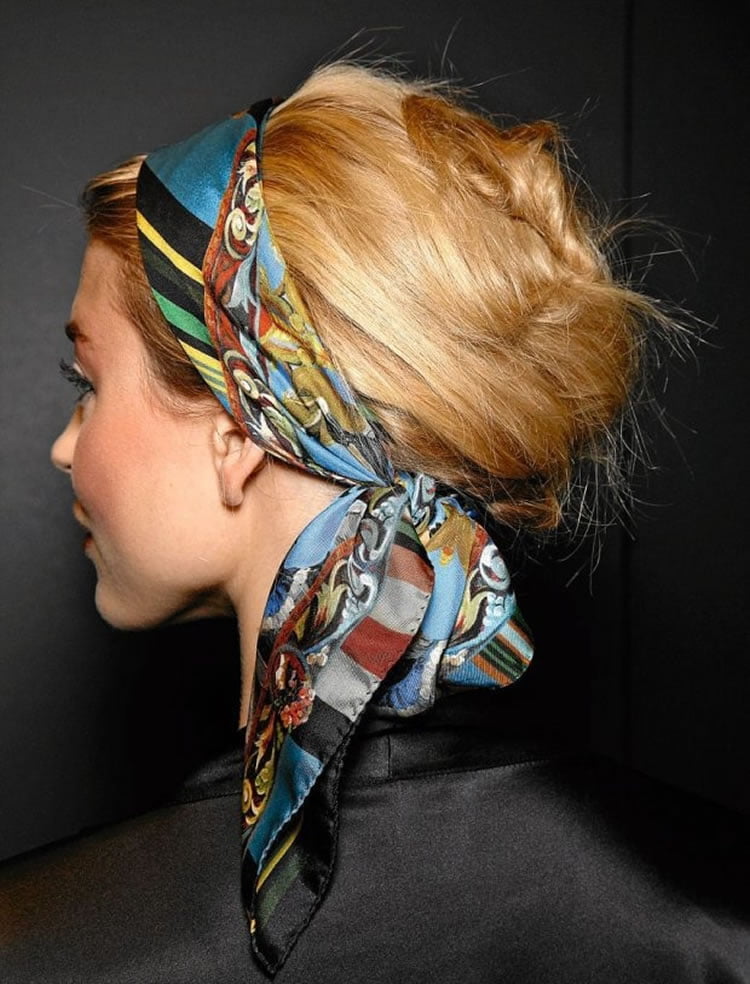 Take the handkerchief of the selected color and turn it several times, independently adjusting the width of the dressing as desired. The bandage fix at the top, on top of the forehead so that the ends turned out to tie at the back.